Level: Intermediate/Advanced
This hands-on "Abstract Mosaics" workshop is a detailed study of abstract art elements and how they apply to mosaic art. After a brief introduction you will study elements of abstraction such as Point, Line, Shape, and more. You will work on a series of exercises both on paper and in mosaics by completing assignments presented in sections of this workshop. Yulia will give you pointers of how the abstract image is derived and how to adopt an idea for a mosaic. Second part of the workshop is in-depth project study that Yulia demos from start to finish, this includes design, material prep, and layout steps. By the end you will gain a full understanding on how to make abstract mosaics and will be able to create your own unique pieces.
Please note that basic knowledge of using mosaic tools and materials is necessary for you to complete this workshop.
Bonus: this workshop comes with a complementary 30 min. studio time with Yulia Hanansen via Zoom or phone where students get to discuss their progress and ask questions.
In-person price for this workshop is $385, plus materials. Take advantage of a fabulous online price and start learning now!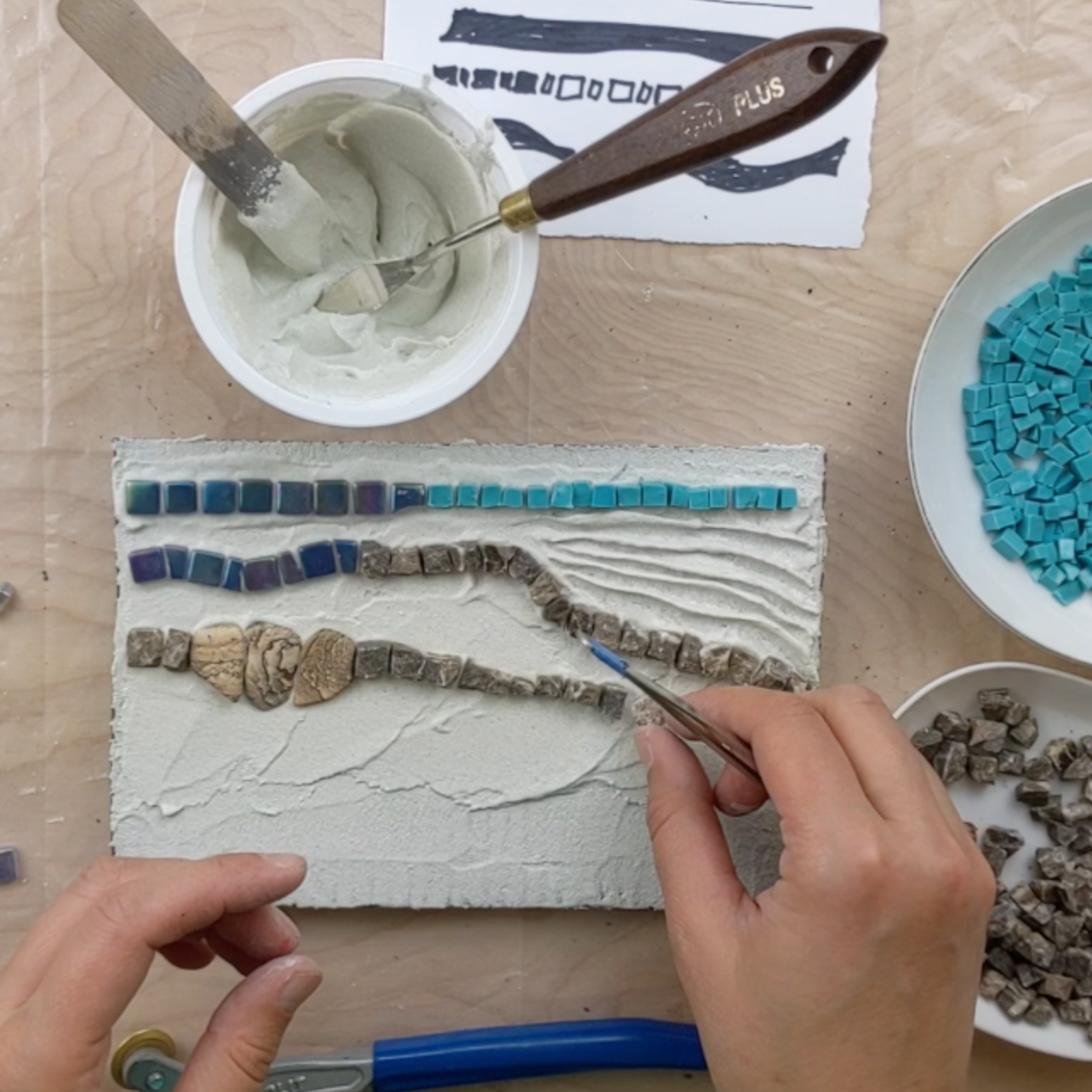 Line exploration exercise.
A series of practical exercises have been designed for you to explore the elements of abstraction prior to starting your main project.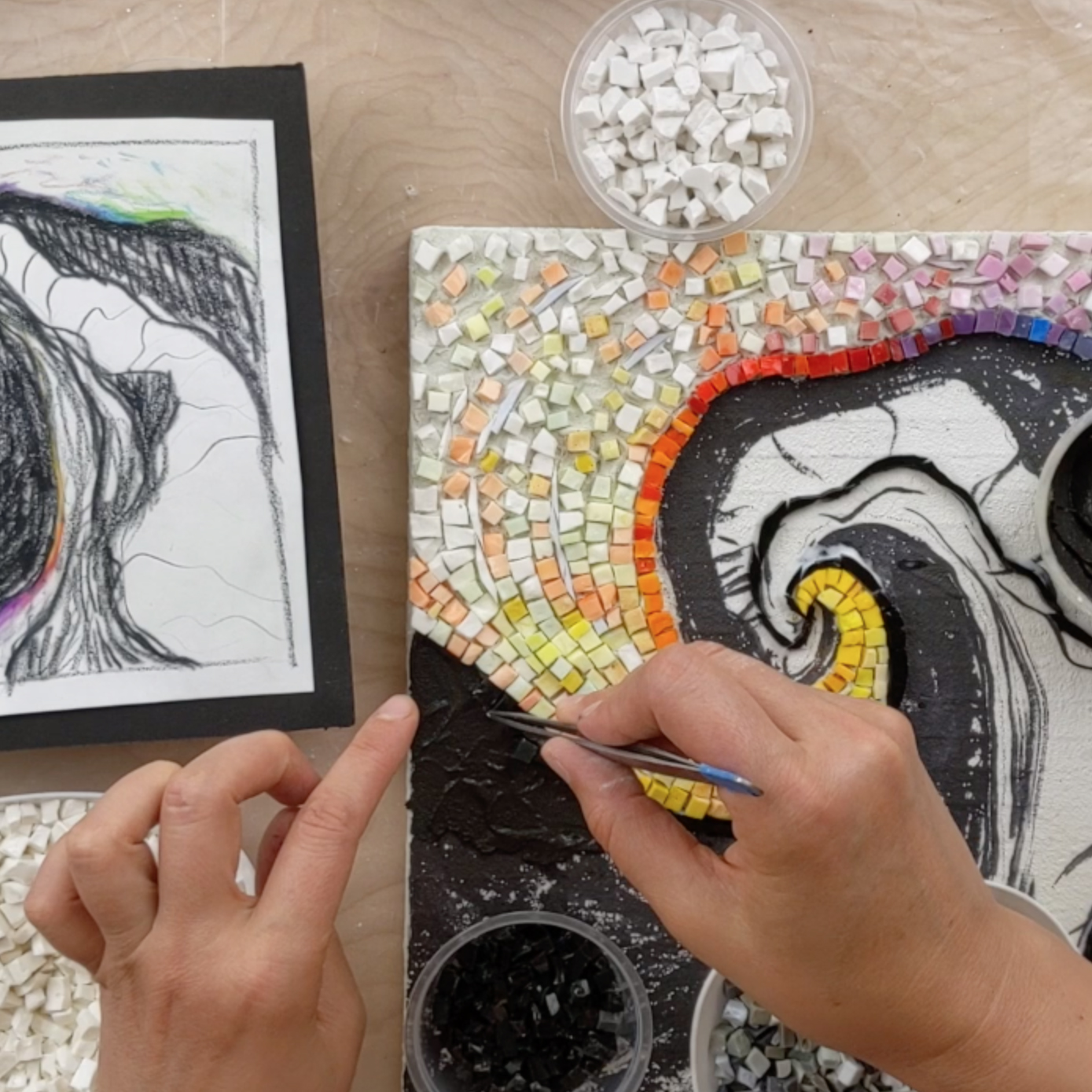 Watch Yulia make this piece from design to finish.
You will get to see all the stages of making this abstract mosaic from a sketch/design phase, to choosing materials and colors, to completing the entire artwork.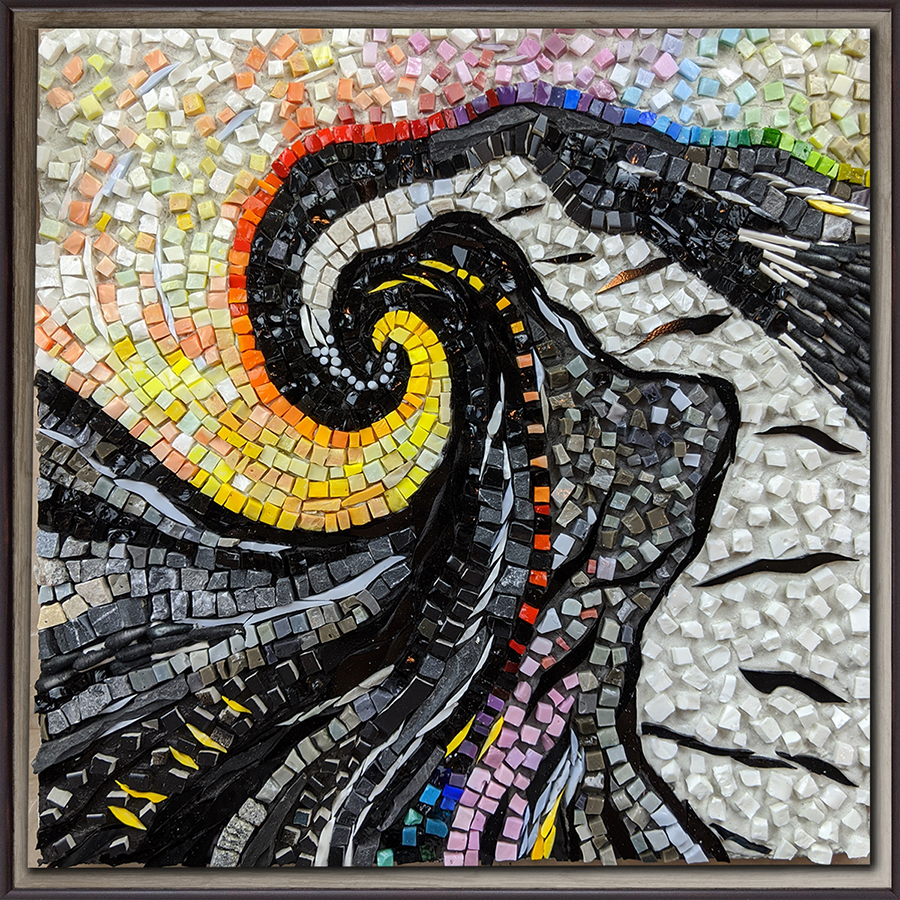 After mosaic is finished we will analyze it and talk about what elements of abstraction are present in it and how they help to deliver a concept behind this artwork.