Level: Novice/Beginner
New to mosaics? This course teaches everything you need to know in order to start and finish your mosaic including how to use tools and materials. No previous experience is necessary. Watch the process of a mosaic construction right in front of you with comments and closeups. It's like sitting in-front of the instructor and watching every single step clearly visible. And you can re-watch the workshop as many times as you like. You will learn the following:
how to choose an appropriate design for your mosaic
brands of glass and what glass to select for your piece
about tools and how to use them
different types of layouts, what is andamento and other terminology
how to cut and nip your glass
about the adhesives and substrates
how to complete and grout your piece
supply list and sources are listed in a downloadable pdf file
After taking this workshop you can start creating your mosaics independently and with confidence!
Bonus: this workshop comes with a complimentary 30 minute Zoom or a Phone studio time consultation with Yulia Hanansen where you can show your work and ask questions. This offer valid within 3 months of purchase of the workshop.
In-person price for this workshop is $385, plus materials. Take advantage of a fabulous online price and start learning now!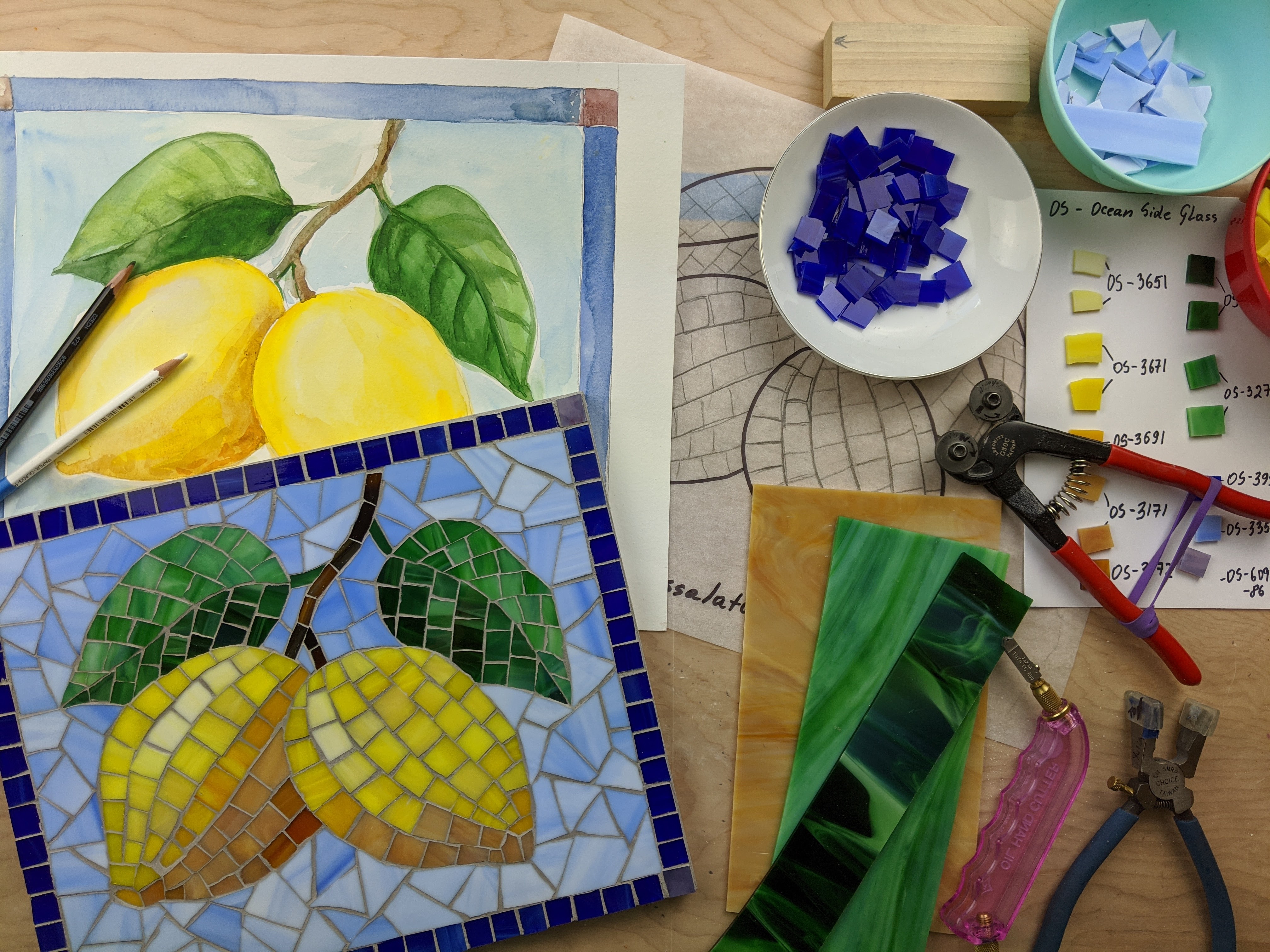 Create this "Lemons" mosaic right at your studio!
All the steps are clearly discussed in the separate sections of this course. You can also download a materials list with the resources of where to get your supplies.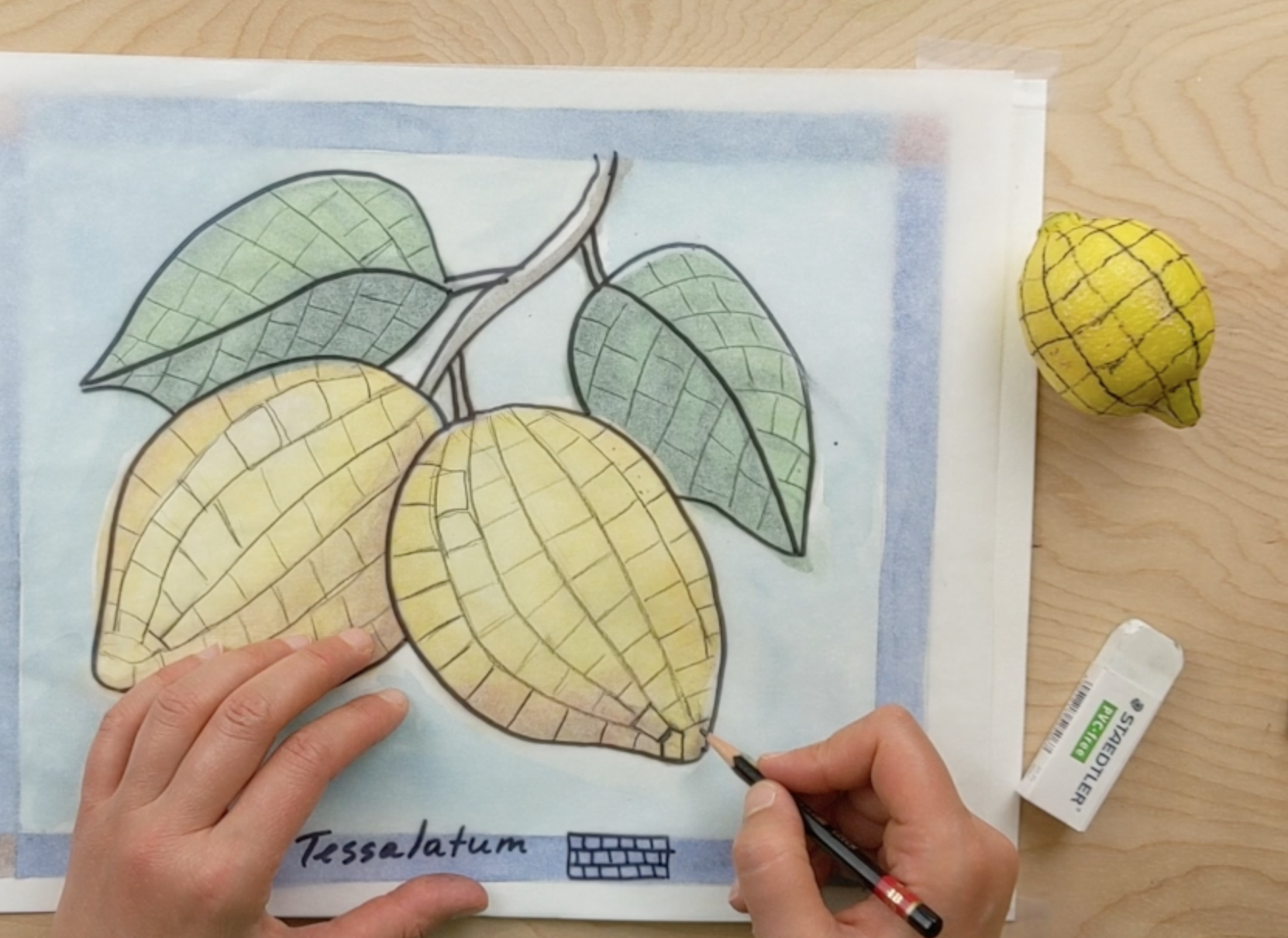 video still: drawing out the layout
learn how to draw out an andamento and apply a layout to it.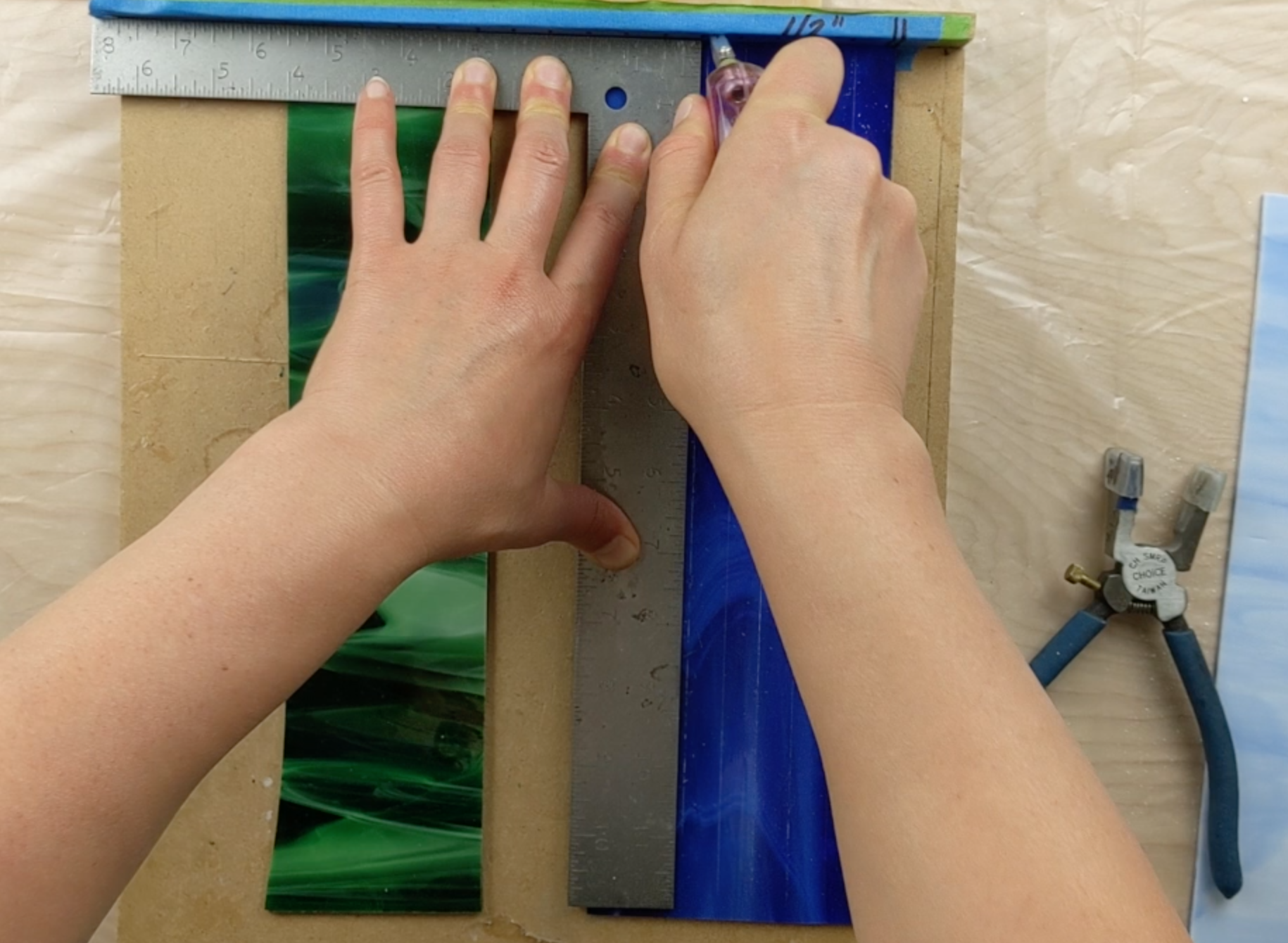 video still: learning how to cut glass demo
This demo shows how to properly and safely cut stained glass by using a glass cutter, pliers, ruler, and a cutting board.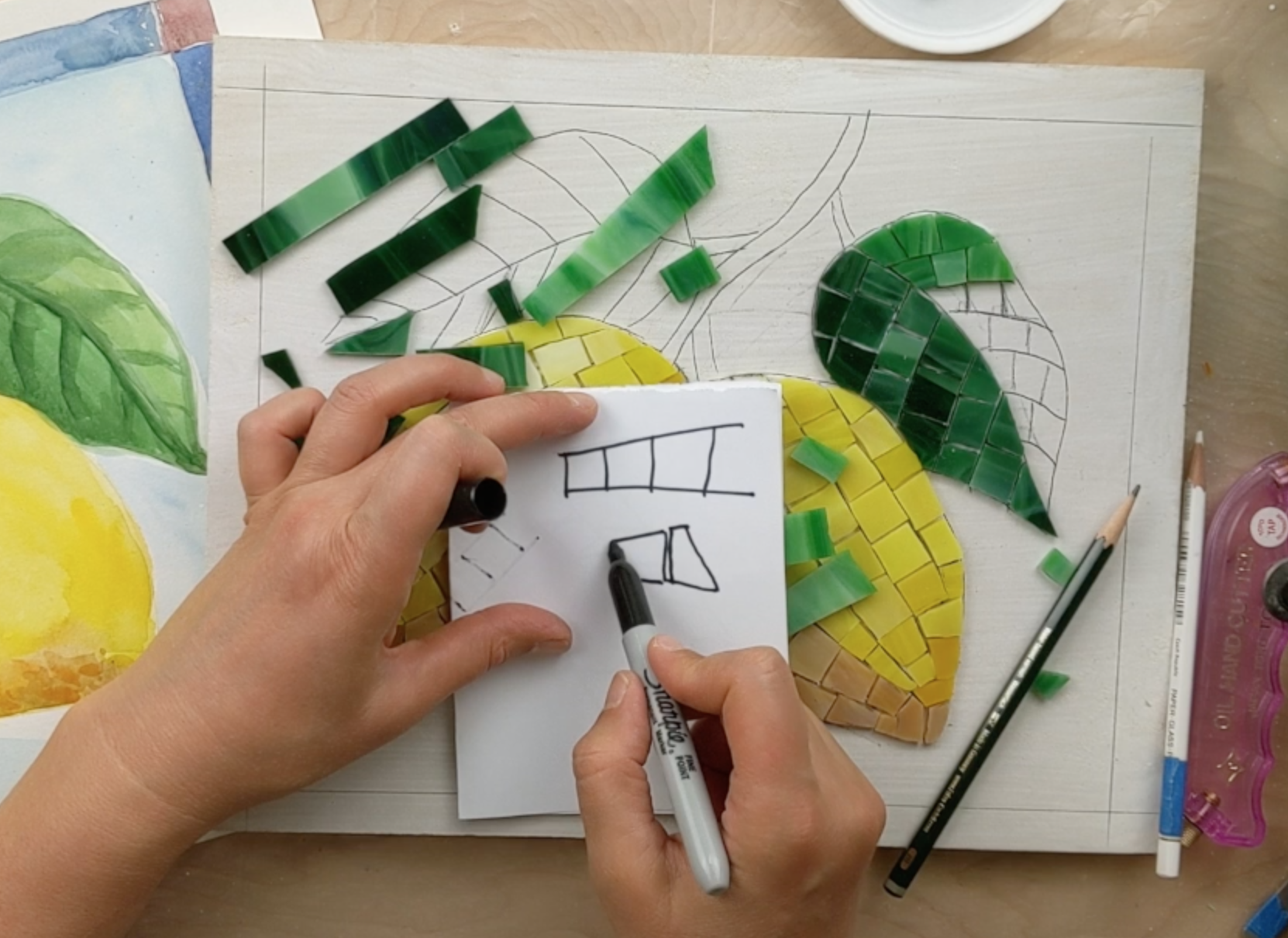 video still: working on the layout, a demo on tile shape and positioning.
All the details about how to lay out the tiles according to an object form and shape are discussed during the layout sessions of this workshop.