Level: Beginner/Novice
Access to the course: unlimited forever, you can watch this workshop as many times as you want from anywhere in the world.
Course Duration: 2hrs 40min.
Every single piece of art starts with Composition. It is a basic component of Art which allows for an establishment of visual values in the artwork. It defines how the elements are arranged or "positioned" in the artwork. It is about the balance between the elements and their visual interaction between each other. A successful composition results in an artwork that the viewer finds balanced and aesthetically satisfying to look at.
Whether you are looking for an improvement in your compositional skills or are a complete novice, this course will fill the void in your studies of art and will let you create your artwork freely and with confidence.
In this course you will learn about Organizational Tools such as:
Format, Dimension & Positive & Negative Space;
Rule of Thirds;
How to construct a Golden Ratio & Golden Rectangle, about Golden Spiral and how to construct your composition following the golden grid;
Symmetry & Approximate Symmetry;
We do spend plenty of time studying Balance and how to organize your elements around the picture plane;
Rule of Odds and Evens;
Rhythm, Repetition & Movement;
You will also learn how to:
Single out a visual Element;
Direct the Viewer where you want them to look;
Methods of creating a Composition;
Identify common mistakes and learn how to avoid or fix them;
There are practical assignments for you to complete after each theme that we study. There are also plenty of hands-on examples and actual artwork samples to support the points made.
Everything is explained in Detail and with clarity so you will feel comfortable creating your own compositions.
2 Affordable Payment Plan Options:
Pay up with one payment of $175
Pay up with 2 monthly payments of $87.50 each
This Course is also available in a "Drawing 101 & Composition" bundle at 15% off regular price.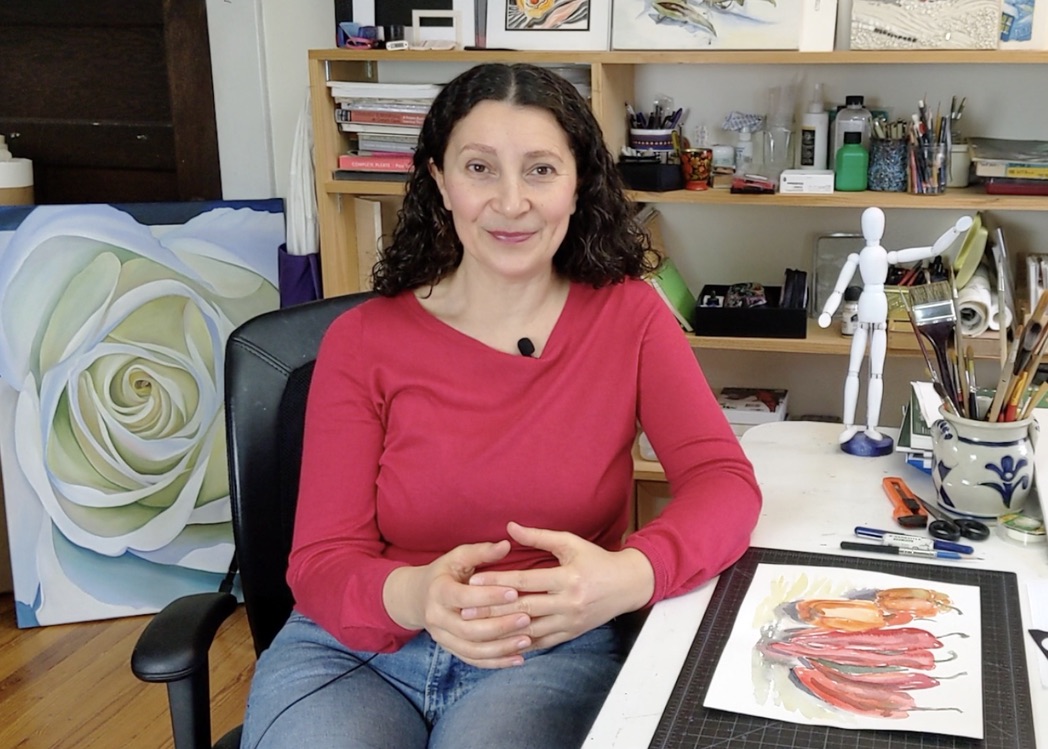 Yulia Hanansen formally studied Composition while completing her art degrees. She has years of experience in composing the artwork.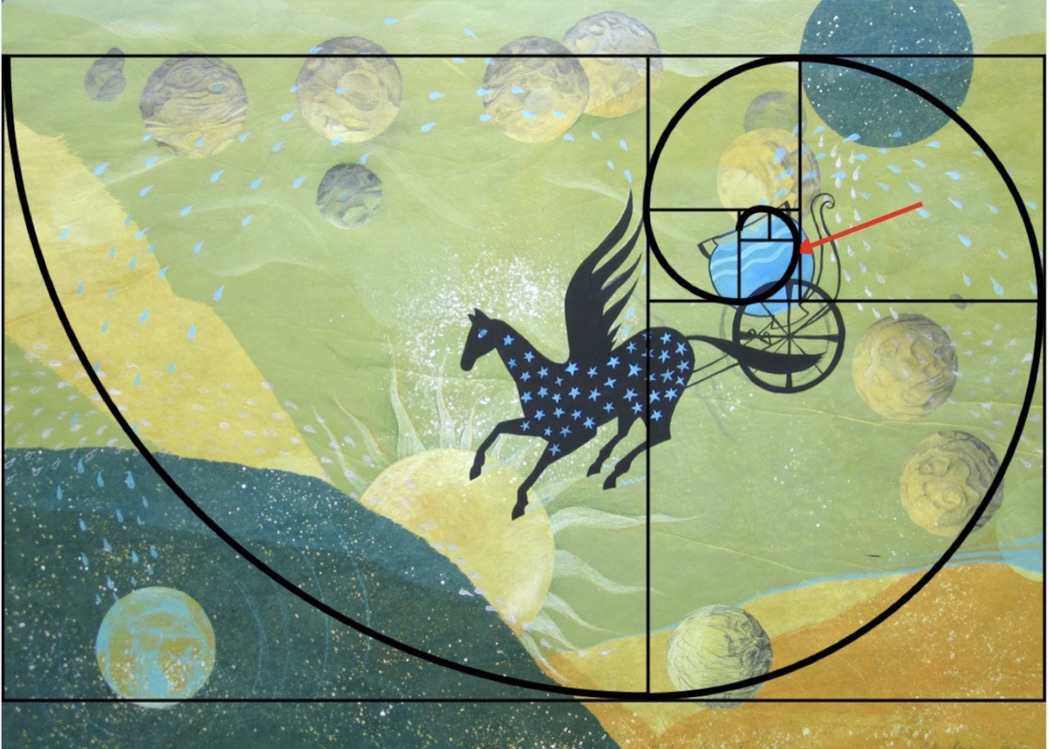 Learn how to work with the Golden Ratio, Golden Rectangle and a Golden Spiral and how to use this knowledge in your work.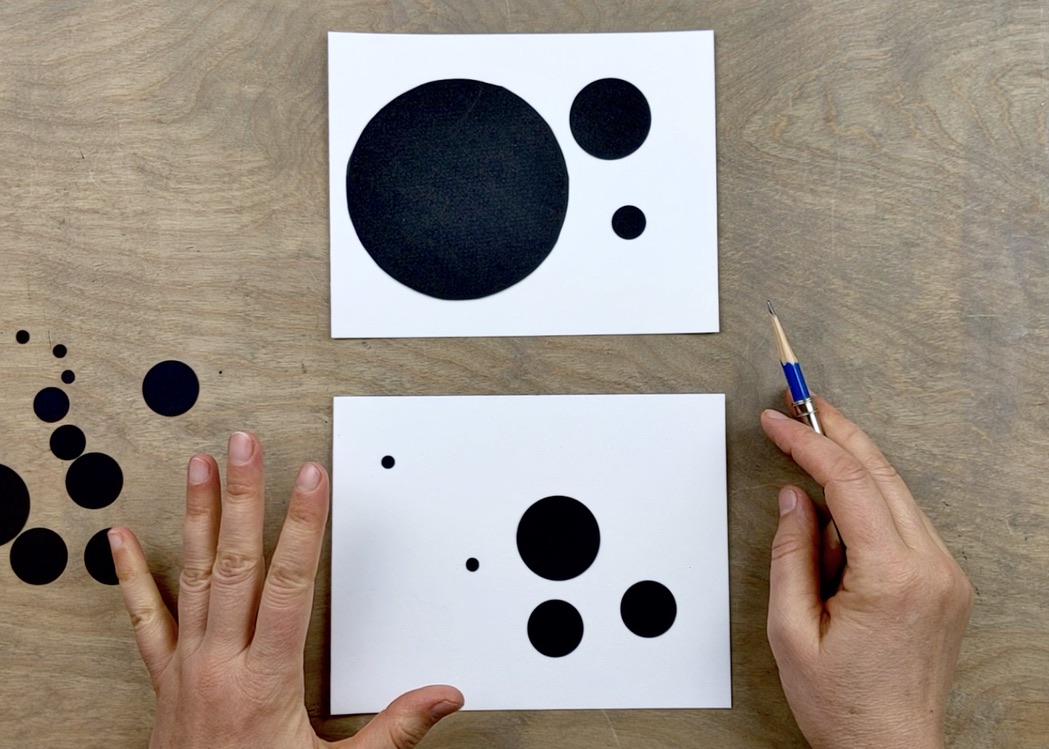 Practice with simple shapes
Practice assignments on Grouping, Balance, Element Size and more by using simple shapes.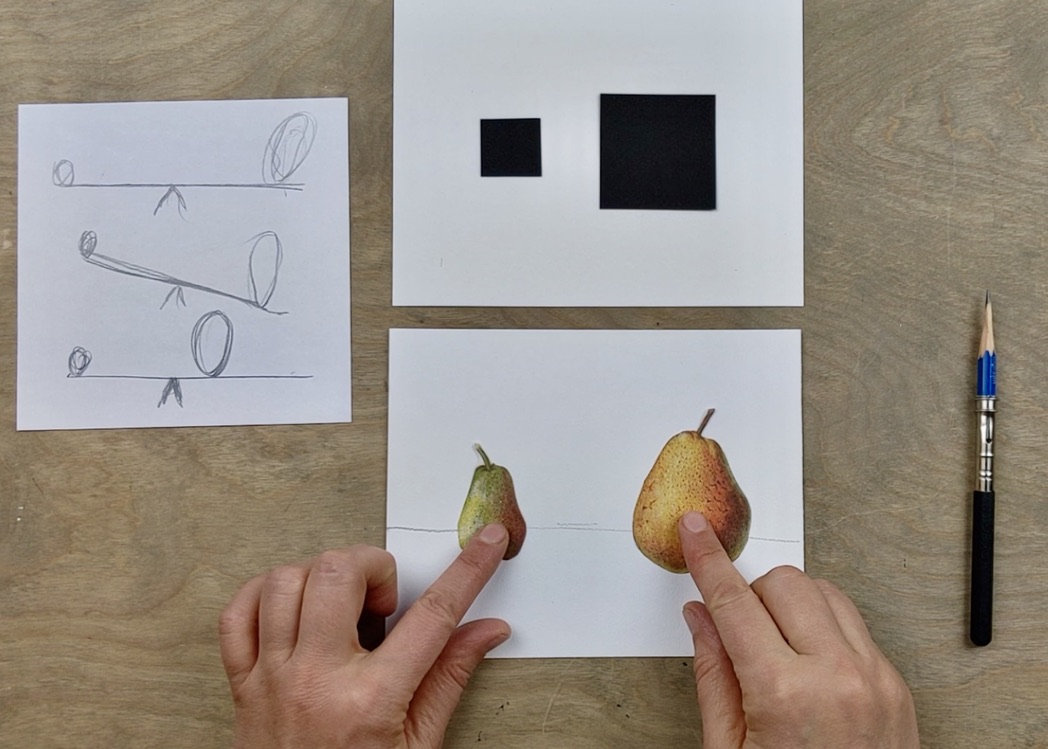 Learn neat tricks on how to balance your elements on a page and make your composition harmonious.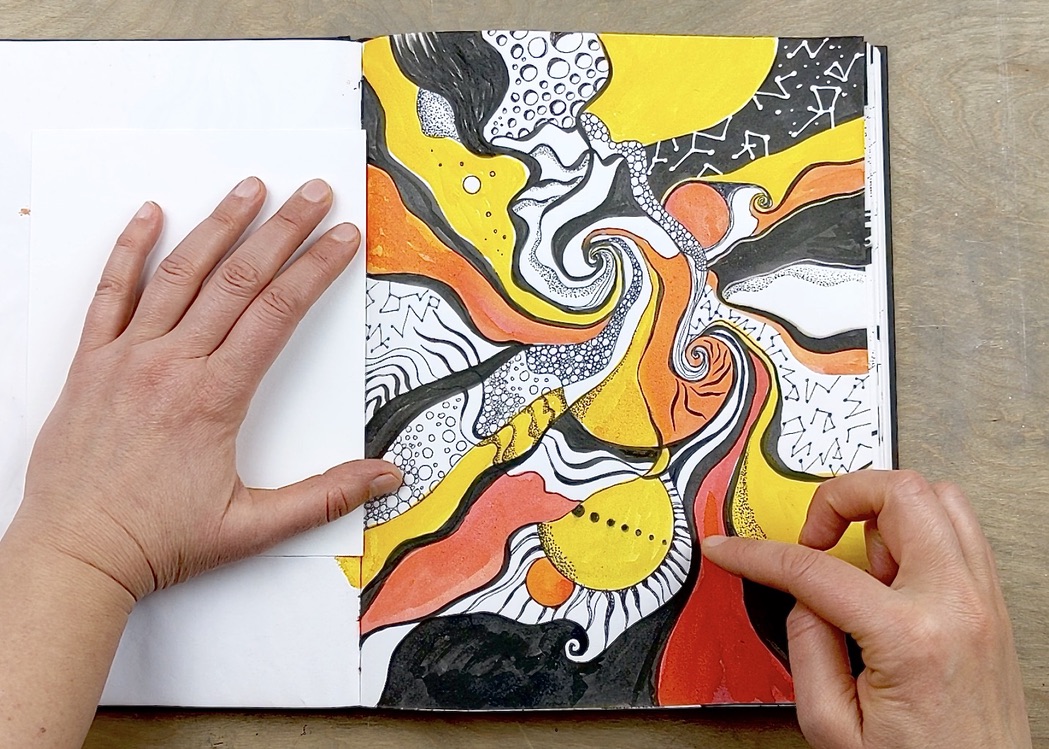 Learn how to Balance Colors
What are the ways of balancing color elements on a page? Find out when studying Balance and the Rule of Odds and Evens.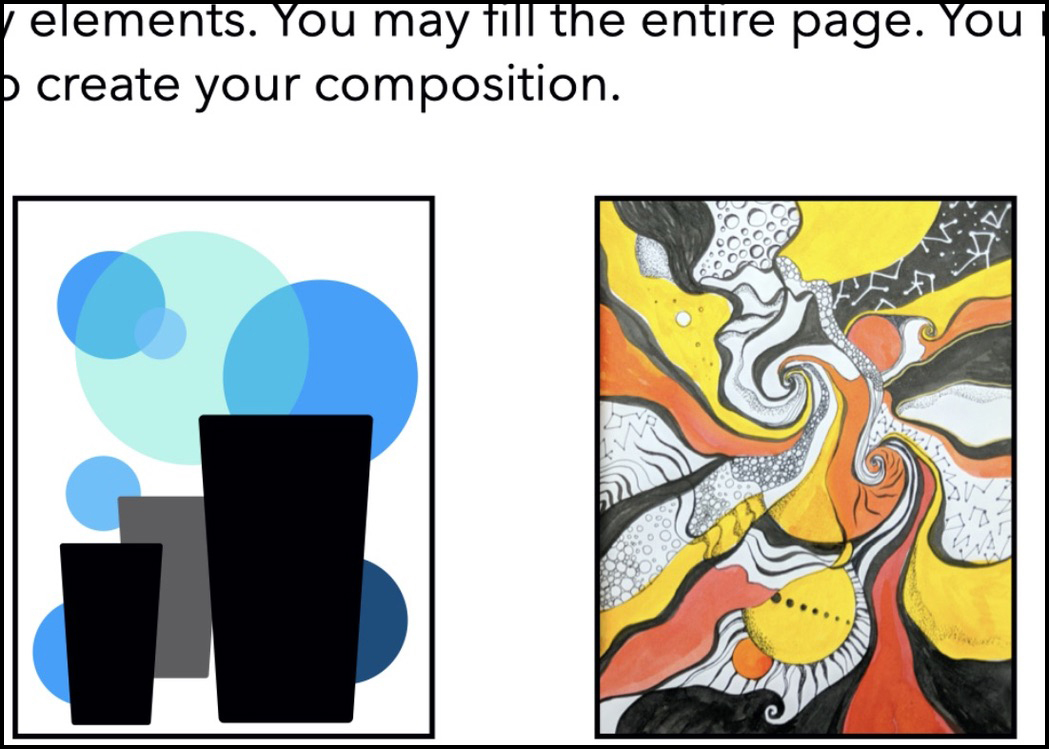 Study the Rule of Odds and Evens through concrete examples, demos, and practice assignments.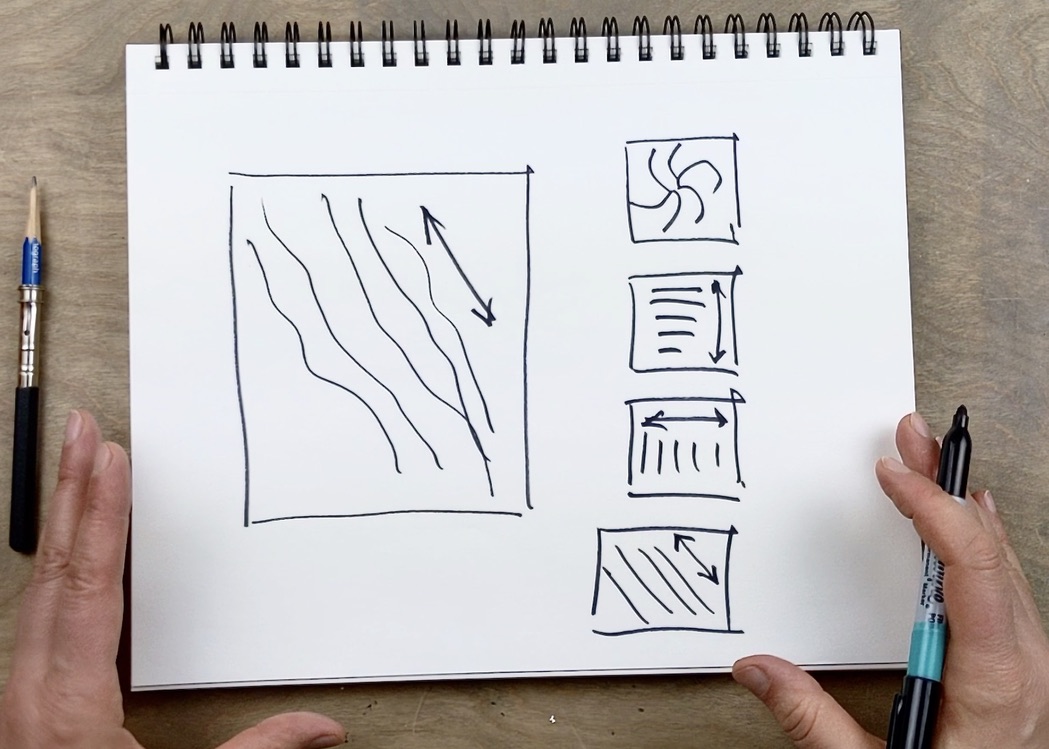 Study a variety of Movement in a composition, see examples where different types of movement are used.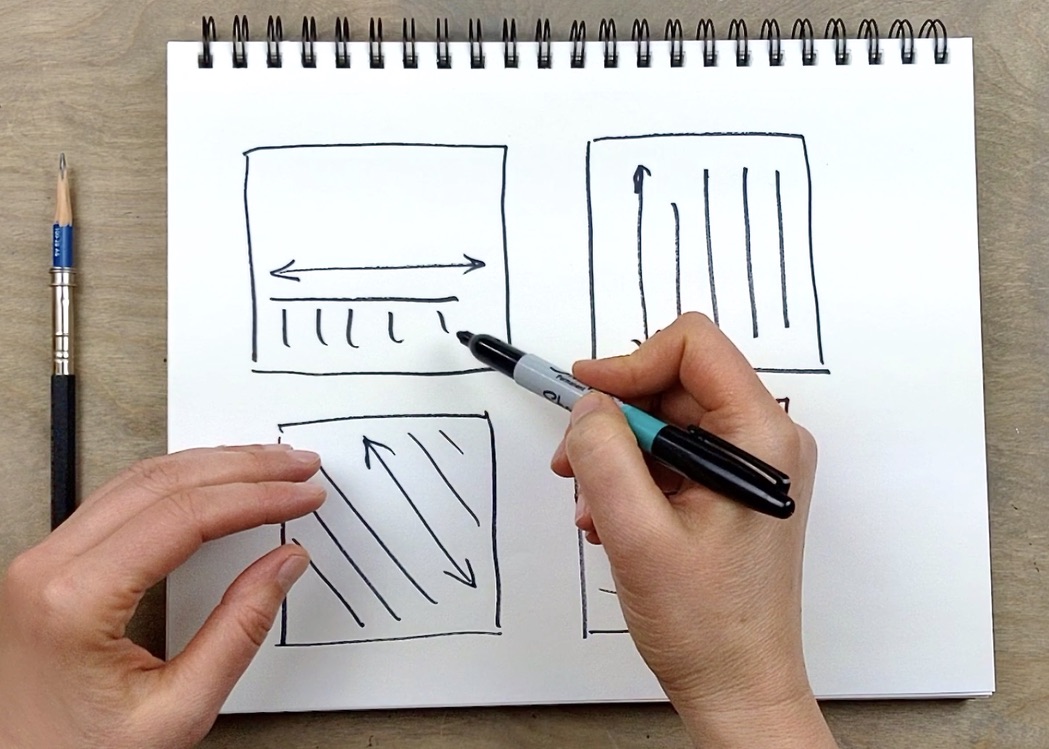 From a schematic drawing to a concrete example, learn how to apply theory to practice.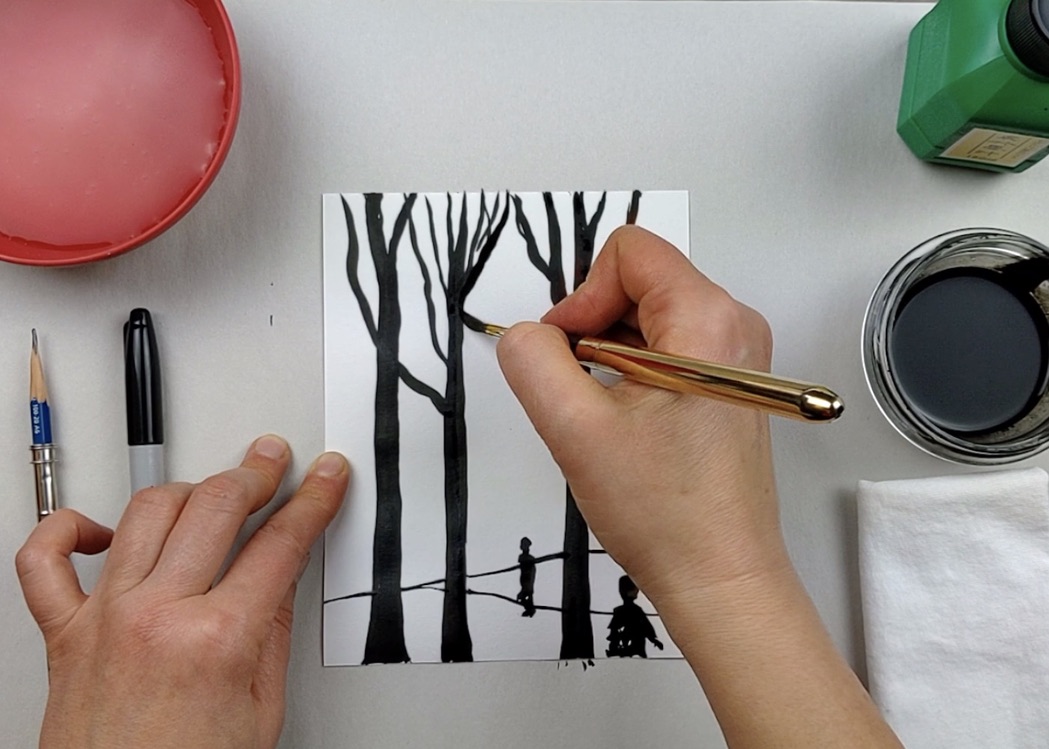 Follow the practice assignments and create compositions are you learn and advance.
Yulia Hanansen is a second-generation artist. During her professional art career she has been creating compositions for a variety of media. Yulia has been instructing art courses for over 25 years and is experienced working with both, continued ed and university level courses.
She is currently a professor at Towson University, Maryland, instructing courses in printmaking, drawing, and artist books. Yulia also owns and operates Mosaic Sphere Studio, a mosaic making studio that produces large and small scale mosaics for public and private spaces. Yulia's passion for teaching has lead her to founding her own online art school, Learn Fine Arts where she can compose courses on a variety of themes.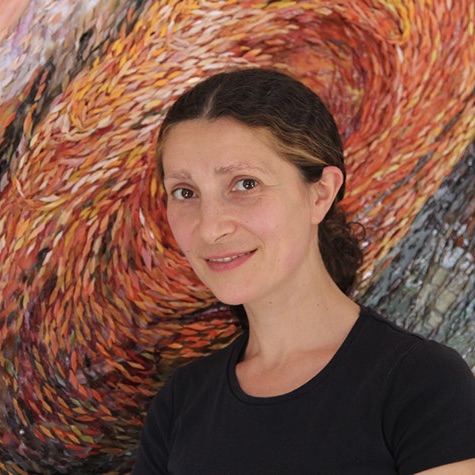 Check your inbox to confirm your subscription